Availability: This is a made to order item. We will contact you with the current lead time within one business day of order placement. Product Description: Premium architectural grade post-top gooseneck LED light fixtures have cast aluminum housing and spun aluminum shades that are finished with a durable thermoset powder coat. A double arm bracket that mounts to a 4 inch OD x 6 inch tall tenon or post is included with this dark sky friendly fixture. Features:
High performance individual optical refractive lens in each LED module
40 percent more efficient than traditional metal halide lights
IP66 rated for wet locations
IESNA full cutoff (dark sky friendly)
Double arm bracket (included) mounts to a 4 inch x 6 inch tall OD tenon or post
Automatic voltage sensing for 120V to 277V
345-480V option available
Available in 3000K, 4000K or 5000K color temperatures
Product Specifications:
Light DistributionType 5Fixture Dimensions (in.)16 H x 22 W DiameterFixture Weight21 lbs per fixture.
Power
164 Watts (82 Watts per fixture)
Lumens
12,140 (6,070 Lumens per fixture)
Lumens Per Watt74
Voltage
120-277 Volts
ETL Listed
Yes
DLC Listed
Yes
Color Temperature
4000K
EPA
7
Dimmable
0-10V (Optional)
Arm Dimensions (in.)
48 H x 59 W
Arm Weight
26 lbs.
Warranty
5 Year
LightMart.com is not responsible for improper pole loading. Light pole is not included.
Dimensional Drawing: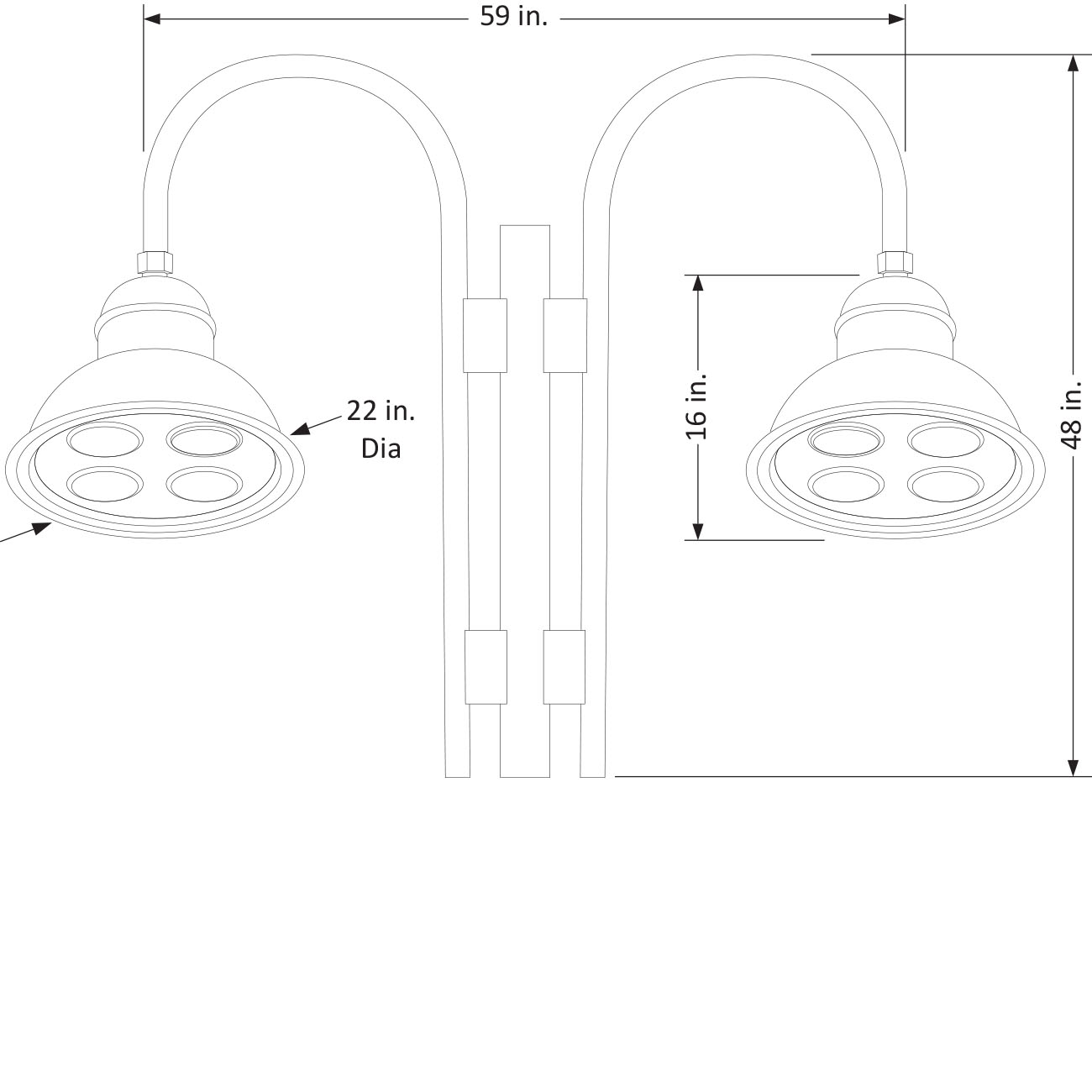 free_shipping:

true

dlc:

true

etl:

true

wet_location:

true

dimmable:

true

high_voltage:

true

5_year_warranty:

true

faq_category:

commercial-light-fixtures