Pickleball Court Lighting
Since 2009, LightMart's Sport Light Pole Kits have illuminated outdoor and indoor sports courts across the U.S., including residential courts. We offer the right lighting solutions to satisfy players, spectators, and surrounding communities.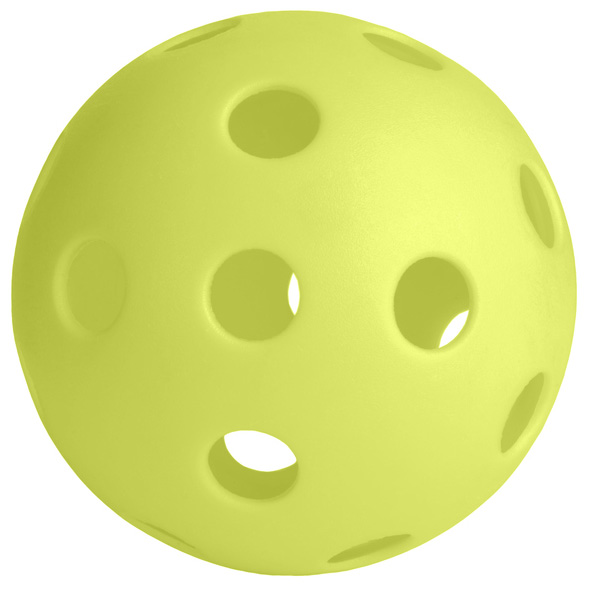 Turnkey Solutions
The right lighting on your pickleball court makes all the difference.
Outdoor Court Lighting
Game changer for pickleball court lighting
Superior levels of illumination and uniformity
Industry-leading photometry through molded silicone optical system
Impact-resistant
Reduce energy consumption by up to 75 percent

Fill out the Free Quote Form. One of our product specialists will follow-up and answer any questions about LED fixtures, light poles, mounting accessories or concerns you have about your project.
Lighting Solutions at All Levels
USA Pickleball and the American Sports Builders Association recommend specific lighting illumination levels for the three categories of play and a fourth higher level for Tournament venues requiring broadcast-quality television lighting. Minimum court sizes are also specified.
Need Additional Support?
Tools that allow you to create the ideal pickleball court design. At LightMart, our Technical Design team is ready to assist you during every stage of your lighting project. Our website will give you access to our extensive IES library and calculators, allowing you to create the perfect solution.
Pickleball Court Types
Indoor
Outdoor
Full Court
Half Court
Backyard
Public Parks
Community Clubs
Residential
Clay
Grass
Carpet
Complete Pickleball Lighting Kits
Turnkey Solutions no matter your level of play.
Pickleball Court Installations

Professional Project Support
Our staff can guide you through the process of purchasing the right LED fixtures for your location and application.

Complete LED Light Kits
Poles, Fixtures, and Brackets. Get everything you need for your install in one shipment. Our LED Light Kits save time and money.

Save Money, and the Environment
LED lighting fixtures save enormous amounts of energy. You save on energy, and the longer life of LEDs will reduce maintenance costs.
Custom 3D Renderings
Photometric Lighting Application
Custom CAD Drawings
Frequently Asked Questions
How much light is needed for pickleball court lighting?
Uniformity of illumination is as important as the amount of light in determining the overall quality of the lighting system. In most cases, the amount of light required for pickleball courts will be dictated by the skill level of the players. As the skill level is elevated, more light will be needed. The ASBA Pickleball construction manual outlines three basic categories for light levels with descriptions of each category. The lighting designs are offered in a PDF file format for easy web viewing, transfer, and printability. In addition, our lighting experts are available to guide you through the selection and design process.
What is the best luminaire correlated color temperature (CCT) for pickleball?
CCT describes the overall color appearance of the light source in Kelvin degrees. "Cooler' light sources will have a higher Kelvin temperature, and "warmer" light sources will lower Kelvin temperature. Avoid color temperatures over 5000K, which will have a bluish tint. We recommend 5000K fixtures for commercial or public installations and 4000K for residential installations.
How long do LED lights last?
Many LEDs have a rated life of up to 50,000 hours. This is approximately 50 times longer than a typical incandescent, 20-25 times longer than a typical halogen, and 8-10 times longer than a typical CFL. Used 12 hours a day, a 50,000-hour LED will last more than 11 years.
Do you sell lights for backyard pickleball courts?
Yes. Our CK300 and PSXPAL300 LED Sports Light pickleball fixtures and poles are the gold standards for all outdoor pickleball applications.
What is the best size fixture, and what optic is best for pickleball?
The CK300 Sports Light is available for recreational courts, minimum of 4 pole kits per court. Class 1 Professional courts will require a PSXPAL300 large to hit the USA Pickleball Lighting Standards, and the Paddle Series medium is ideal for most Class 2 and Class 3 courts. Individual court size, number of courts, and classification can impact fixture selection. Call today; one of our lighting experts will guide you through selecting light fixtures and poles to light your court(s) perfectly. 
Anything I need in addition to the light fixtures?
Well-designed and implemented controls will save energy and prolong the life of the lighting system. A control system is an effective way to engage the lights only when needed and turns the lights off when not in use. A typical control system may use a combination of scheduling, photocells, and motion sensors to make sure the lighting system operates only when needed. 
What maintenance is required on LED luminaires?
In general, our LED Sports Lights are maintenance-free. Still, periodic visual inspections are recommended to ensure fixtures are working properly.
How much energy will I save?
Compared to traditional HID sources, typical energy savings of 40-60% can be achieved.
What tools are available to see light coverage before I order to ensure I am getting what I want? 
LightMart's Lighting Calculator is available online at LightMart.com/lighting-calculator. The calculator will allow you to design a custom solution. Select pole heights, coverage area, and lumen output. Once you are finished, the designs are downloadable in PDF file format for easy web viewing, transfer, and printability.
What is the difference between indoor direct and indoor indirect lighting fixtures?
Direct lighting is directed towards the playing surface; it provides high illuminance levels on the courts. Indirect lighting is where the light is directed upwards. It provides high ambient light levels with reflected light from the walls and ceiling. It is the best choice for optimal illumination and very low glare.
What are my mounting options for indoor luminaires?
Indoor luminaires can be mounted using four corners direct cable suspension or pendant-attached single hub cable mount.
What other benefits are there to LED Indoor fixtures?
Indoor sports fixtures are impact-resistant and offer instant-ON illumination (no restrike time). They can be frequently switched ON and OFF and are not susceptible to vibration-related failures often witnessed in filament-based lighting fixtures.
What are the dimensions of the indoor Sports Indirect Lights?
The Sports Light Indirect fixture is 45 ½ inches long and 16 ¼ inches wide.
Can you install USB ports and electrical outlets in my pickleball light poles?
Yes, when ordering your poles, include an extra handhole with your pole options. With this option, you can specify which height and side of the pole the receptacle should be located.
How should light poles/fixtures be positioned for a pickleball court?
In general, light poles and fixtures should be located on the sides of the court, with the fixture directing light across the court. The side positioning creates the least amount of glare since the orientation of the fixtures is 90 degrees to the primary viewing directions of the players.
What is the proper pole height for pickleball court lighting?
This will depend on several factors, but generally in the 20' – 26' range. Single pickleball courts can use lower mounting heights. Lighting for multiple courts will require poles in the higher range.
What is the best pole to use for pickleball?
Square Straight Steel poles are the most used poles for pickleball and the most economical. However, LightMart offers round straight and round tapered steel poles and aluminum and fiberglass options for your pickleball facility. For more information on poles, click here 
How much does a Pickleball lighting solution cost?
You will want to contact us to receive accurate pricing and prevent buying more than you need to cover your court. 

LightMart carries a large selection of LED lighting kits. Everything from street court, backyard court, and indoor courts, we ensure you are in the light. When it comes to pickleball court lighting, LightMart's vast selection is the source professionals trust. Turnkey LED light pole kits provide ease of installation and versatility while delivering superior light coverage. Optional Bluetooth access allows for complete control of your lighting installation.