Transportation Lighting Solutions
Complete Transportation Hub Light Kits
Truck Yards, Airports, Train Stations, Railroad Yards, and Transportation Warehouses
No matter the transportation hub size, we have the right lighting solution.
LightMart.com specializes in manufacturing top of the line products for transportation lighting. Our inventory of lighting parts includes light fixtures, light poles, brackets, and more! Our goal is to provide lighting solutions that fit your specific needs. Contact us today for in-stock items that will support your next commercial lighting project!
Turnkey Solutions
Well-lit areas for transportation purposes – such as airports, train stations, highways, and streets, yards, and warehouses – are a necessity for safely operating and facilitating movement and travel. We offer premier LED lighting and pole kits that support transportation industry demands.
QUESTIONS?
Our Lighting Experts are here 24x7 to answer your questions.
Email us at help@lightmart.com or Call Us Today 1 (800) 443-8254
Key Transportation Lighting Applications:
Street Lights
Light Poles on Highways and Interstates
Airport Lights
Train Station Lights
Truck Yards: Where Semi Truck Fleets are Housed
Railroad Yards: Where Trains are Stationed for Use
Transportation Warehouses: Where Goods are Transported To and From
Transportation LED Light Kits

Professional Project Support
Our staff can guide you through the process of purchasing the right LED fixtures for your location and application.

Complete LED Light Kits
Poles, Fixtures, and Brackets. Get everything you need for your install in one shipment. Our LED Light Kits save time and money.

Save Money, and the Environment
LED lighting fixtures save enormous amounts of energy. You save on energy, and the longer life of LEDs will reduce maintenance costs.

Custom 3D Renderings

Photometric Lighting Application

Custom CAD Drawings
Frequently Asked Questions
GENERAL & OUTDOOR
Does LightMart carry light pole kits for street and highway transportation areas?
The best lighting equipment for local and highway driving are round tapered aluminum poles with a transformer base. This is the trusted LightMart choice to provide enough brightness and visibility while behind the wheel on streets and roadways. Check out our selection of outdoor commercial lighting and LED street lights. Check out our range of square, round, and round tapered poles available in steel, aluminum, and fiberglass. When selecting a size, the most common pole height for transportation lighting is 20 to 40 feet high poles, often with a 4 to 8-foot bracket or arm attached to the top. We also carry a wide variety of brackets and adapters with arms for your convenience.
What kind of lighting fixtures and light poles are used on a train station platform?
You will often see our decorative pole kits and LED light fixtures lining train platforms, such as the Windsor LED Light Pole Kit with Standard Acorn Fixture 3 Inch Diameter Light Pole - Direct Burial. However, our standard square steel pole kits are also a sturdy option when it comes to lighting systems commonly used for station lighting.
What is the recommended lighting powerful enough to brighten the outside of airports?
The amount of light required for airport parking lots, runways, terminals, and other spaces commonly found at municipal, regional, and international airports all depends on the size of the space. The bigger the space, the more light you will need to provide a clear range of vision.
When lighting areas of an airport, you should consider the warmth or coolness of the lighting, the spacing and distance between each light pole, and how many foot candles or lumens are needed for sufficient light output.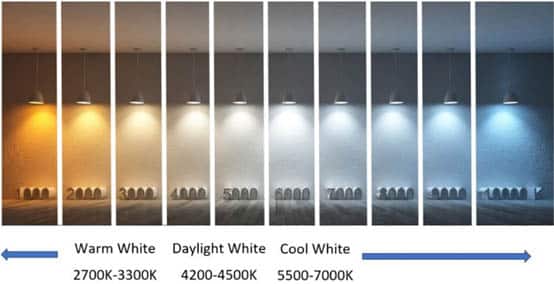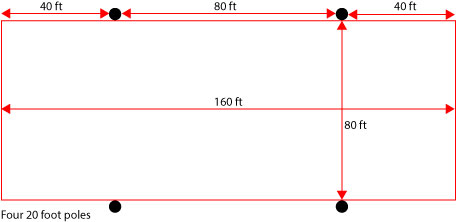 As for the pole kits, we recommend installing square straight steel poles, as this style is regularly used at airports and it is the most affordable option on the market. For more information on airport lighting products, check out LightMart's Airport Lighting page.
What kind of lighting should be used to illuminate yards and warehouses?
Truck and railroad yards usually cover a wide area, enough to house semi trucks and train cars. LightMart's LED area lighting will provide the right amount of lumens to brighten yards used for transportation.
Similarly, the inside of transportation warehouses are typically quite large, large enough to store goods and products in bulk until shipment. Considering the ceiling height in warehouses is usually 30+ feet, we suggest installing our LED lights for high bays.

Lightmart.com was established in 1998 by lighting manufacturer Energy Light Inc. before any online lighting distributors existed. Since its inception, our goal has been to make life easier for lighting professionals by delivering quality products at great savings. We strive to be your one-stop source for light poles and commercial lighting and provide turnkey solutions such as our parking lot and decorative light pole kits, and power bar sports light packages. With a complete selection of commercial lighting products ranging from light poles and LED fixtures to tenon adapters and light pole kits, we make every effort to serve you better than anyone every day.